We provide lawn care services to residential and commercial properties throughout Polk County, FL.
We provide lawn care services to residential and commercial properties throughout Polk County, FL.

When it comes to lawn care, we do it best.

At Total Pest Solutions, we offer more than just pest control. We also provide lawn care services to residential and commercial properties throughout Polk County, Florida. The main goal of each of our team members is to eliminate pests and weeds that result in an overgrown or dead lawn. When your lawn is lush and green, it provides outdoor space where you can spend time with loved ones and your kids can play and have fun on warm days. When we come to your property to provide lawn care services, we will start by applying fertilizers that work best with the type of grass you have. We also apply different fertilizers depending on what time of year it is, so during the cooler months, we will use a different variety that helps the lawn to flourish.
We also provide every home or business owner with detailed feedback and water directions, so you can keep an eye on your lawn in between treatments. When we apply fertilizer and complete the other steps of the lawn care process, we are helping the grass to resist weeds, insect invasion, disease, and drought. This means that your lawn will require much less maintenance in between visits.
A Full Range of Ways We Serve You
In addition to lawn care services, our portfolio also includes shrub care, weed control, and pest control. We offer a wide range of treatment plans and packages to help you improve the look of your outdoor space. Give us a call today to find out what promotions we are currently offering to our customers.
Lawn Spraying
Mowing, watering, trimming and fertilizing are all great ways to keep your lawn beautiful and lush. However, if you feel like you are putting in all the work, but your lawn still has much to be desired, you may have a pest problem that requires lawn spraying. At Total Pest Solutions, we recognize that a beautiful lawn not only makes you happier, but it also increases the beauty of your home and even its resale value. It is proven that homes with nice grass have a curb appeal that is inviting and stands apart from the other lawns in the neighborhood.
Lawn spraying takes care of any pests that may be harming your lawn. While it may be obvious to spot dead or dying patches of grass, it may not be quite so obvious what pest is causing the problem.  It could be grubs, which are the larvae from beetles, eating their way through the blades. Or it could be chinch bugs, which suck the moisture out of lawn and leave a wake of toxins as they go.
Whether it be ticks, ants, beetles or anything else, at Total Pest Solutions, we not only stop these pests in their tracks, but also prevent them from coming back. We are located in the Polk County, Florida area and are experts on treating local grass for the pests that we experience here.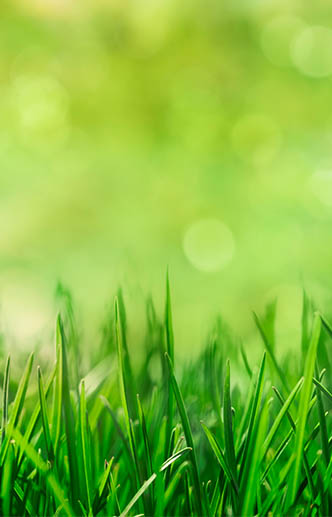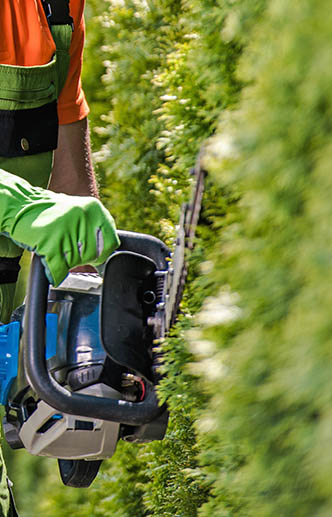 Shrub Care
Some may immediately think of fancy pruned shrubs in striking and interesting shapes or figures when they think of shrub care services. However, at Total Pest Solutions, we understand that shrub care services involve so much more than just the overall aesthetic appeal of your shrubs (though we think that is pretty important, too!)
While shrubs may not require as much maintenance as other plants or trees in your garden, they still deserve appropriate attention to keep them healthy and to extend their lifespan as long as possible.
If you are located in Polk County, Florida, give us a call at Total Pest Solutions for shrub care services. We will monitor the overall health and growth of your shrubs by making sure that both the exterior and the interior surfaces of the plant receive proper nutrients and daylight. Ignoring the shrubs' inner structure by not pruning appropriately to allow light in can cause hollow shrub syndrome, decreasing your plants' overall longevity. By making sure that the shrub is receiving its appropriate nutrients, we are decreasing the likelihood of a disease or insect problem destroying your plant.
If you already are experiencing an insect or disease problem, we have knowledge and experience in the types of problems that affect this area and know the best way to treat them. If you think your shrubs are overdue for some tender, loving care, contact us at Total Pest Solutions for shrub care services.
Palm Tree Care
Here in Polk County, Florida, we are lucky to be able to grow thriving and beautiful palm trees. Since these trees do well in warm weather, the annual average local temperature of 73 degrees makes this area a great place to grow them. However, palm trees do require more specialized care and treatment in order to prevent disease and keep them healthy. At Total Pest Solutions, one of the services we provide is palm care for plants on your residential or commercial property.
We offer quarterly or bi-monthly care for your palms. This includes granulated fertilizer twice a year, along with root and crown drench. One of the most important aspects of palm care that you can do at home is providing the palms with good soil. When we add the granulated fertilizer to the strong soil, it provides an environment where the palm tree can grow and stay healthy. A common issue with potted palm trees is root decay, which happens when the plant receives too much water and doesn't have a way to drain excess moisture from its soil. Avoid this issue by adding a layer of stones to the bottom of the pot, providing easy drainage of the water.
Certain types of bugs also are drawn to palm trees, so our palm care services can help prevent or eliminate bugs that have made their way into the bark or leaves. We will take excellent care of your palm trees and can keep them looking healthy and beautiful.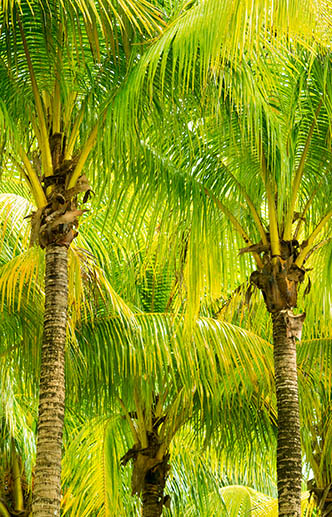 Articles from the pest control industry
Latest news and articles from Total Pest Solutions
Interested in setting up service?
Request a Quick Call
"Outstanding Work"
"I want everyone to know of the GREAT SERVICE and QUALITY of Total Pest Solutions. I have dealt with Randall since he first started & I am extremely satisfied. This company is the first that ever kept my home bug free and the ultimate company for not only satisfaction but also honesty."