Our professionals are the best in the lawn care industry. Give us a call today.
We offer palm care for plants on your residential or commercial property in Polk County, FL.
Palm Care in Polk County

Here in Polk County, Florida, we are lucky to be able to grow thriving and beautiful palm trees. Since these trees do well in warm weather, the annual average local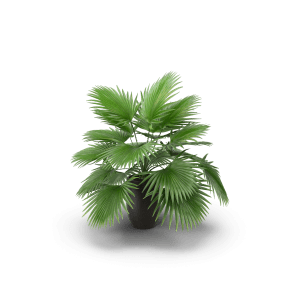 temperature of 73 degrees makes this area a great place to grow them. However, palm trees do require more specialized care and treatment in order to prevent disease and keep them healthy. At Total Pest Solutions, one of the services we provide is palm care for plants on your residential or commercial property.
We offer quarterly or bi-monthly care for your palms. This includes granulated fertilizer twice a year, along with root and crown drench. One of the most important aspects of palm care that you can do at home is providing the palms with good soil. When we add the granulated fertilizer to the strong soil, it provides an environment where the palm tree can grow and stay healthy. A common issue with potted palm trees is root decay, which happens when the plant receives too much water and doesn't have a way to drain excess moisture from its soil. Avoid this issue by adding a layer of stones to the bottom of the pot, providing easy drainage of the water.
Certain types of bugs also are drawn to palm trees, so our palm care services can help prevent or eliminate bugs that have made their way into the bark or leaves. We will take excellent care of your palm trees and can keep them looking healthy and beautiful.
Articles from the pest control industry
Latest news and articles from Total Pest Solutions
Interested in setting up service?
Request a Quick Call
"Outstanding Work"
"I want everyone to know of the GREAT SERVICE and QUALITY of Total Pest Solutions. I have dealt with Randall since he first started & I am extremely satisfied. This company is the first that ever kept my home bug free and the ultimate company for not only satisfaction but also honesty."