We
control
your mosquito problem
Our professionals are the best in the pest control industry. Give us a call today.
If you're ready for mosquito control solutions in Polk County that get real results, give us a call.
Living in Polk County, Florida, you're no stranger to swarms of mosquitos wherever you go. While this may be the case, you don't have to deal with the same problem at home if you take certain mosquito control steps. If you have no idea where to start or you simply need some help getting started, our team at Total Pest Solutions is here for you.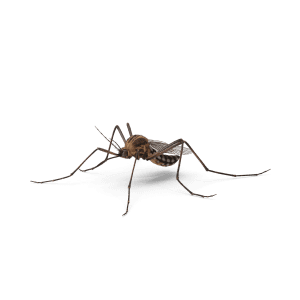 Whether you're having a problem with mosquitos ruining your evening barbecues or you're sick of them trying to take over when you do yard work, we'll figure out what's causing the problem and suggest effective solutions. Then, once we've gone over all of your options and solidified the right one for your home, we'll implement it and check up on your home regularly to make sure it's working.
While our mosquito control solutions can drastically cut down on the number of mosquitos living near your home, there are also things you can do to minimize the presence of these pesky creatures on your property. For example, eliminate standing water and use outdoor lighting that doesn't attract mosquitos. We'd be more than happy to give you additional information about steps you can take to keep the mosquito population down at your home or business.
If you're ready for mosquito control solutions that get real results, give us a call at Total Pest Solutions today. As Florida's premier pest control company, we're confident you'll have a great experience working with us.
Articles from the pest control industry
Latest news and articles from Total Pest Solutions
Interested in setting up service?
Request a Quick Call
"Outstanding Work"
"I want everyone to know of the GREAT SERVICE and QUALITY of Total Pest Solutions. I have dealt with Randall since he first started & I am extremely satisfied. This company is the first that ever kept my home bug free and the ultimate company for not only satisfaction but also honesty."