Your full service pest and lawn care company
The
best
pest control and lawn care in Bartow, FL
Prompt, reliable, and professional service
For expert termite control, pest control, and shrub & lawn care in Bartow, Florida, contact us at Total Pest Solutions!
Highly experienced pest control technicians
Prompt and Effective Pest Control Service
Family Owned and Operated

More than 25 Years of Experience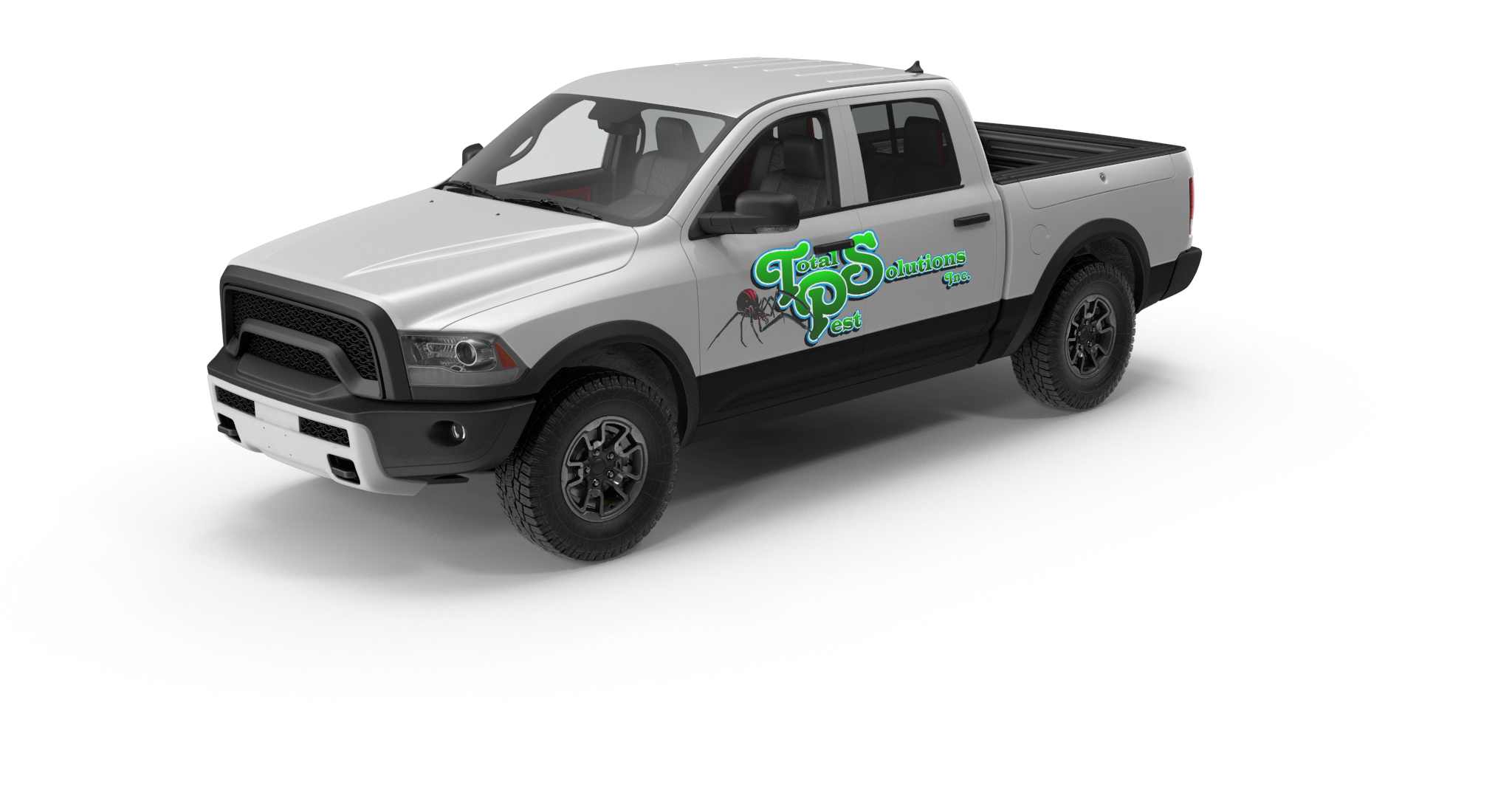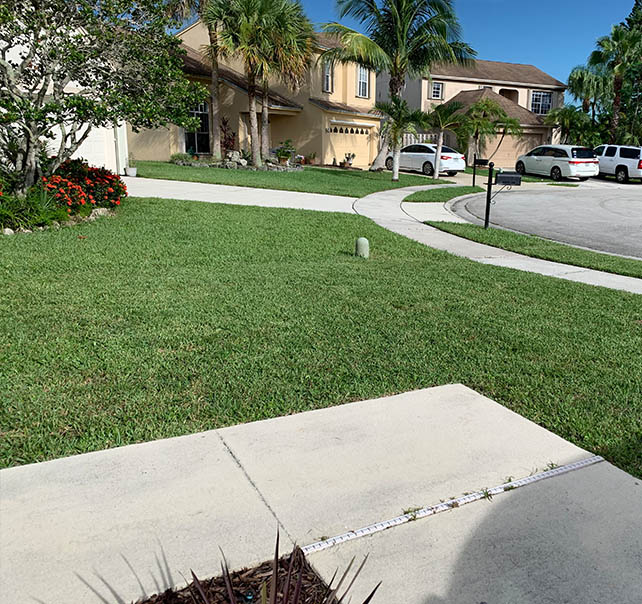 Call Total Pest Solutions for All Your Bartow Pest Control, Termite Control, and Shrub and Lawn Care Needs!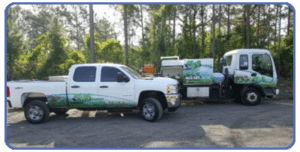 Total Pest Solutions is your source for excellent pest control in your neighborhood. We take time to understand your needs and ensure satisfaction every step of the way. Total Pest Solutions is a trusted name in pest management and home protection. You can rely on Total Pest Solutions to solve your pest and termite problems without the high markup of other companies. Our pest control professionals are trained, certified, and insured to help you with all your extermination needs.
We're specialists started in 2006 by our owner's passion for pest control. We are here to help resolve your pest-related or lawn-related issues as soon as you notice them. We offer various pest control services designed to help residential and commercial property owners in the Lakeland area. Our quality treatments will protect your home and business from pests so you can focus on enjoying the things you love most.
Pest Control for Bartow Residents: We Treat You Like Family!
Pest control doesn't have to be a hassle. At Total Pest Solutions, we pride ourselves as your neighborhood pest control specialists. We're locally owned, so we take the time to get to know you and the situation at hand. We're also knowledgeable about the latest pest management techniques and technologies available. Call us today for more information on how we can solve your pest problems quickly and easily!
Total Pest Solutions is happy to offer pest control services for homes, businesses, and commercial properties in Bartow. We provide environmentally friendly solutions for eliminating gnats, roaches, ants, bees, and wasps and excellent lawn care. We'll provide you with a customized approach for keeping pests out of your home and yard.
Bartow Exterminator: We Don't Just Get Rid of Pests. We Protect Homes and Businesses – And the People in Them.
We offer a variety of pest control services that are effective at eliminating pests from homes and businesses. We can tailor treatments to meet the needs of our customers, and our company is pet friendly and odorless. These include residential and commercial pest control treatments dealing with pests, such as ants and cockroaches, both inside and outside a home or business.
With our expertise, residents have various pest control service options available to meet their needs. Total Pest Solutions employs professionals in the field, who can provide effective solutions for any pest issues that may be affecting your property.
We offer a full range of pest control services, specializing in making sure that your home or business is safe from infestations.
We are always available to help you with any pest control situation, from identifying and treating an infestation to preventing future infestations.
We can spray your home or business with an insecticide when it's convenient for you.
Our technicians will stay in touch with you to make sure the insect problem does not return.
Trust Your Bartow Pest Control Needs to Our Experienced Team of Professionals.
When it comes to your home, it's important to keep a clean and healthy living space. The professionals at Total Pest Solutions can help you achieve this goal by providing pest control services for Bartow homes. With more than a decade of experience, our exterminators will rid your home of roaches, flies, and rodents using safe and effective methods that won't harm your family or pets. Our extermination services offer quarterly, annual, and semi-annual treatment plans to keep your home free of these invaders.
Since 2006, protecting the health of families has been our number one priority. We've been protecting families for over ten years. Our products are gentle, yet powerful; we use only green solutions that are in accordance with environmental standards and won't harm your family or pets.
We cover everything from:
Rats, Mice, and Other Rodents
Silverfish
Ants
Crickets
Centipedes
Cockroaches
Spiders
And Countless More!
Bartow's Insect Control Specialists
Insects can be a pain to deal with. Many live in colonies that house millions of individuals, and they can infest homes quickly. Our pest control company has the expertise you need to prevent them from taking over your home or office. Some of the pests we eradicate are ants, termites, cockroaches, and fleas. Our exterminators can help you get rid of these nuisances once and for all.
One thing that's incredibly worrying? An ant incursion. If you find just a few ants in your home or business, especially around food or water, there are likely more on their way. Give us a call to schedule an appointment for ant control in Bartow, FL. Our trained technicians can take care of the colony before it gets out of control.
From ants to roaches, our team of exterminators can eliminate any insect problem you have. We are 100% guaranteed, and we want you to be satisfied with the work we do for you. We've solved thousands of ant and pest problems throughout the years—give us a call today!
We have helped many homeowners solve their ant problems since 2006.
We're friendly and fast, and we'll do our very best to make you happy with our work.
We have experienced professionals on hand to help with every stage of our green and family-friendly pest removal process for homes and businesses.
Our Bartow Bed Bug Control Specialists Are Ready to Help You!
Bedbugs are a growing problem in the United States. These tiny, brown insects feed off human and animal blood and can enter your home without being detected. Once there, they can be a real nuisance. But don't worry! You're not alone, and there are steps you can take to fight back!
Total Pest Solutions can effectively remove bed bugs from your home without harsh chemicals, making your family more comfortable. We're here to help. Call us today to learn more about our services and how we can help you get into a healthy sleeping routine.
Your bed bug invasion isn't your fault! Anyone, even the cleanest people, can get them.
Bed bugs, which can be a nuisance to have in your home, do not carry any diseases.
We offer fast, safe, and effective bed bug removal services to make your home comfortable again.
Termites in Winter Haven? We're The Solution
At Total Pest Solutions, we're always ready to take on your toughest termite problem. Our friendly technicians use safe and humane treatment methods to help get rid of your burrowing invaders permanently.
Your home is like your most precious possession, so you need to do your best to keep it safe. We're based in your town. We're local. Our local experts know bugs, so you don't have to. We get rid of termites and we keep them out. Your home will be safe from bugs and other pests.
At Total Pest Solutions, we provide pest control services to Winter Haven homes. We can help you avoid costly damage to your home by eradicating destructive pests before they infest it.
We take care of:
Subterranean Termites
Drywood Termites
And More.
Rodent Control Bartow, FL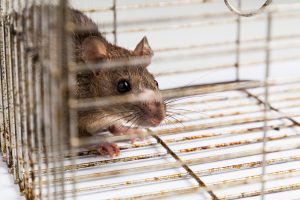 Our pet-friendly rodent control service uses proven-effective baits to eradicate rats, mice, and squirrels from your home or business. We've been servicing the area since 2006, and our technicians are ready to help you eliminate pests.
Don't let a rat take over your home. We've been working with pest control problems in Florida for over a decade. From rats to ants and everything in between, you can be sure we'll have the solution that's right for you.
At our company, we can get rid of rats in a humane way.
Let our experts help you keep pests out of your home and office. From regular pest inspections to maintenance services, we've got you covered.
We are your one-stop shop for rodent removal. We'll make your home comfortable again with our effective, safe, and fast services.
Bartow Lawn Care Done Right.
Total Pest Solutions provides more than just pest control services. We also offer lawn care for both residential and commercial properties in Bartow. Our friendly technicians are proud to provide you with the best service possible.
Our goal is to keep your lawn healthy, so it will be a place you're proud to show off. We do more than just cut the grass – we handle any problems with pests and disease so you can enjoy a beautiful yard all summer. Our package for lawn care includes weeds, pests, and diseases so your grass will grow thick and green.
We offer a complete line of lawn care services designed to keep crabgrass, weeds, diseases, and fungi from damaging your plants.
By combining these with other measures, such as applying fertilizer and aerating your lawn, we can help you have a beautiful property that looks good all year long.
Our goal is to be the best in our industry and to give you the service you deserve at a price that can't be beaten!
Total Pest Solutions: A Company That Cares About Your Family!
When you call on our family-friendly pest control company, you can be sure we'll treat your home as if it were our own. Not only that, but we're also local to Bartow and throughout the surrounding area.
We're here to ensure you get the results you want. We know you have many options when it comes to local exterminators, so we're committed to providing you with the best service possible. Working with our company is easy, convenient, and affordable. You'll have peace of mind knowing your home or business is protected from pests by a team of qualified professionals.
At Total Pest Solutions, Our Goal Is to Be the Best at What We Do.
We know you don't want to spend your time outside swatting bugs and dealing with allergies, asthma, and Lyme Disease. That's why we treat your home with insecticide twice annually—once in the fall and once in the spring—to rid your home of these pests and keep your family safe.
We'll use odorless products to clean the interior of your home, inspect your attic to ensure it's safe and up to code, treat your house's exterior quarterly with a granular and liquid product, and return at no charge if your problem isn't solved.
Give Total Pest Solutions a call for expert pest control in your home or yard. Our professional technicians will keep pests like mice and roaches at bay, protecting your home or business and serving all of Bartow, FL, including Lake Alfred and Bartow.
Local Reviews
for Bartow, FL
Total Pest Solutions
Rated
5.0
out of 5 stars based on
2
customer reviews
---
Excellent service
Julian

-

Bartow

,

FL

33830



Review of
Total Pest Solutions
Excellent service. I really like the technician.
---
Excellent service!
Brittany

-

Bartow

,

FL

33830



Review of
Total Pest Solutions
Always so great
---
Dean W.
Rodent control
Near

S 9th Ave,

Bartow

,

FL

33830
Dean W.
Residential rodent control
Near

S 9th Ave,

Bartow

,

FL

33830
Michael B.
Pest Control
Near

Riverlake Blvd,

Bartow

,

FL

33830
Michael B.
Termite Protection
Near

Flying Blackbird Rd,

Bartow

,

FL

33830
Dean W.
Home pest control service
Near

Flying Blackbird Rd,

Bartow

,

FL

33830
Ricardo S.
Lawn tech
Near

Lisa Ln,

Bartow

,

FL

33830
Ricardo S.
Lawn tech
Near

N Washingtonia Ct,

Bartow

,

FL

33830
Jesus N.
Lawn and shrubs care
Near

Old Bartow Eagle Lake Rd,

Bartow

,

FL

33830
Jesus N.
Lawn and shrubs care
Near

Old Bartow Eagle Lake Rd,

Bartow

,

FL

33830
Highly experienced, ready to serve
The best in the industry, here to help
Total Pest Solutions was started in 2006 by Owner Randall Durden. Randall has a passion for the pest control industry and a desire to exceed the expectations of his customers.
Licensed, bonded, and insured
Ongoing staff education to better serve you
Articles from the pest control industry
Latest news and articles from Total Pest Solutions
"Outstanding Work"
"I want everyone to know of the GREAT SERVICE and QUALITY of Total Pest Solutions. I have dealt with Randall since he first started & I am extremely satisfied. This company is the first that ever kept my home bug free and the ultimate company for not only satisfaction but also honesty."