We
control
your rodent problem
Our professionals are the best in the pest control industry. Give us a call today.
We understand what measures should be taken to ensure your rodent control problem in Polk County, FL is taken care of the first time.
Rodent Control in Polk County
While all creatures may have their place in the circle of life, we think you'll agree that not all creatures should have a place in your Polk County, FL home. If you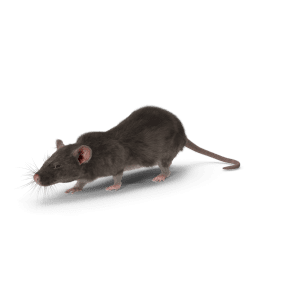 think you may have a problem and are looking for help with rodent control, you've come to the right place. At Total Pest Solutions, we understand what measures should be taken to ensure your rodent control problem is taken care of the first time. Our non-invasive approach is safe for both the environment and your family, so you can rest assured that you are in capable, well-experienced hands.
For effective rodent control, it is important to understand the nature of these rodents. If you are experiencing a problem with rats, you may have noticed that the at-home measures you have undertaken have proven ineffective every step of the way. This is because rats are very wary of changes to their habitats, so traps or poisons are out of place to them and they avoid them.
Rats can carry a number of different diseases that can be very dangerous for your family, so it's important to call us as soon as you notice a rat. They colonize quickly, and before you know it, the one rat will have turned into several!
You may have had more success at trapping or poisoning mice around your home. Mice come indoors for food, warmth or water and are able to very quickly contaminate a large amount of food, without ever eating it. The problem with catching a mouse here or there is that mice breed very rapidly, so if you've seen a couple, chances are you have a much bigger problem than you suspect and are only treating the very surface of the problem.
If you have had a rodent sighting, it is best to call us at Total Pest Solutions as quickly as possible. We are confident you will be completely satisfied with our rodent control services in Polk County, so call us for an appointment today!
Articles from the pest control industry
Latest news and articles from Total Pest Solutions
Interested in setting up service?
Request a Quick Call
"Outstanding Work"
"I want everyone to know of the GREAT SERVICE and QUALITY of Total Pest Solutions. I have dealt with Randall since he first started & I am extremely satisfied. This company is the first that ever kept my home bug free and the ultimate company for not only satisfaction but also honesty."