Your full service pest and lawn care company
The
best
pest control and lawn care in Mulberry, FL
Prompt, reliable, and professional service
For expert termite control, pest control, and shrub & lawn care in Mulberry, Florida, contact us at Total Pest Solutions!
Highly experienced pest control technicians
Prompt and Effective Pest Control Service
Family Owned and Operated

More than 25 Years of Experience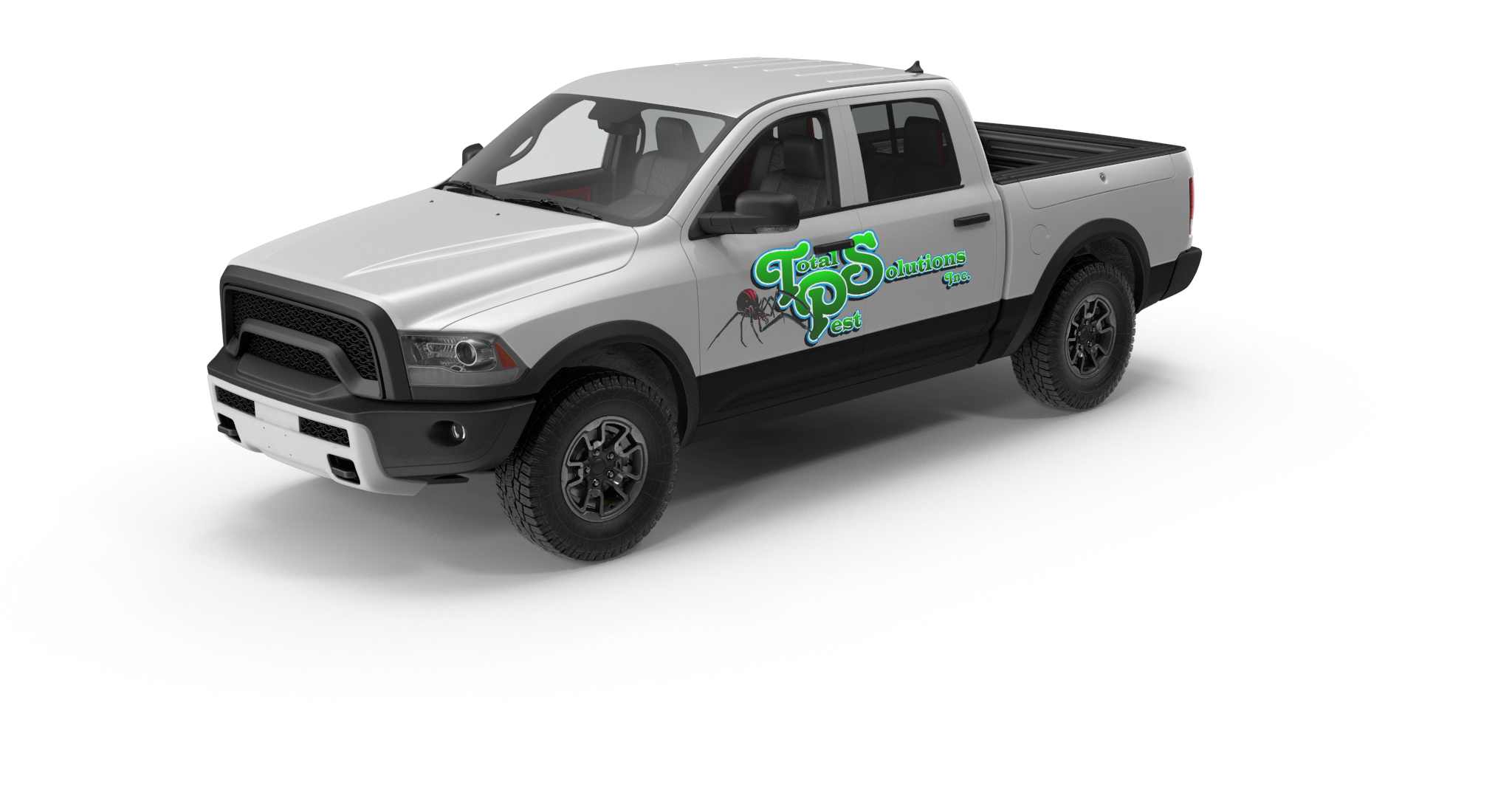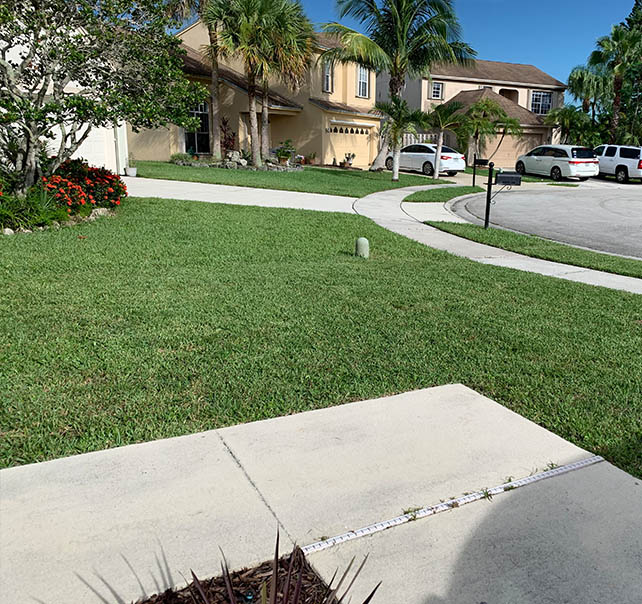 Total Pest Solutions for All Your Mulberry Pest Control, Termite Control, and Shrub and Lawn Care Needs!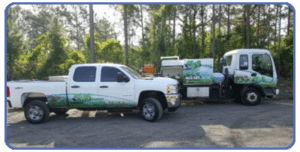 You can rely on Total Pest Solutions to solve your pest and termite problems without the high markup of other companies. We take time to understand your needs and ensure satisfaction every step of the way. Our pest control professionals are trained, certified, and insured to help you with all your extermination needs.
Our family-owned business was founded in 2006 by a man with a passion for taking care of the pests that plague people's homes and businesses. We're here to help you deal with any issues you have with pests or lawns, no matter how small or large. We take a personalized approach to each of our customers' needs, and we treat our clients like family.
Mulberry Pest Control: We Treat You Like Family, Not Pests!
Total Pest Solutions is your neighborhood pest control specialist. We pride ourselves on getting to know you and your situation, using the latest pest management techniques, and solving your problems quickly and easily. Our technicians are knowledgeable about the latest pest management techniques and technologies, so you can rest assured that your home or business is in good hands.
Total Pest Solutions, Inc. provides safe and environmentally friendly pest control services for homes, businesses, and commercial properties in Mulberry and the surrounding areas. We'll keep pests out of your home, help you eliminate bees, wasps, roaches, ants, and gnats from your yard, and provide excellent lawn care. We'll handle your pest problems with an environmentally friendly approach.
Mulberry Exterminators: We Protect Homes and Businesses
We love bugs. Really, we do. It's safe to say that they have a special spot in our hearts. With years of combined experience in the field, we're confident to say that we've mastered the art of pest control. Our unique formula includes no harsh chemicals or pet-harming pesticides; instead, our pet-friendly insecticides are derived from the highest quality plant sources. We offer a variety of pest control services to help eliminate pests from homes and businesses.
We can provide you with a variety of pest control services, including termite treatment, bed bug control, and more. Our team can also help you learn how to manage pests on your own.
We provide a full range of pest control services, ensuring that your home or business is safe from infestations.
We are always here to help you with any pest control problems, from identifying and eliminating infestations to preventing future ones.
We'll come spray when it's convenient for you, whether it's first thing in the morning or right before you head out to work.
We'll be in touch with you to make sure the insect problem doesn't return.
Trust Our Team of Experts to Protect Your Mulberry Home from Pests.
At Total Pest Solutions, we know that pests can be harmful to your family's health and overall well-being. That's why we provide Mulberry residents with pest control services that are safe for the whole family. Our trained technicians will rid your home of roaches, flies, and rodents using methods that are proven effective. And because we understand that everyone's needs are different, we offer flexible treatment plans that can be tailored to fit your unique schedule. Contact us today to learn more about what we can do to help you achieve a clean and healthy living space.
Since 2006, protecting the health of families has been our number one priority. We offer quarterly, annual and semi-annual treatment plans to keep your family safe from these invaders.
We're an organization with a clear and noble mission: to keep families safe. We focus on green and nontoxic solutions that will not harm your family or pets.
We cover everything from:
Rats, Mice, and Other Rodents
Silverfish
Ants
Crickets
Centipedes
Cockroaches
Spiders
And Countless More!
Mulberry's Insect and Ant Control Specialists: We Can Help You Rid Your Home of Insects.
Some insect pests can be a real pain. They infest homes quickly, and can be hard to get rid of. Our extermination company can help. We specialize in removing ants, termites, roaches, and fleas from your home or office. With our expertise and guaranteed solutions, you'll never have to deal with these nuisances again!
Ants are a common problem in Mulberry. If you spot just a few ants around your home or business, you might have a problem. Ants can enter your home or business in many ways, but if you see just a few, there's likely a whole bunch more on the way. Our trained technicians can handle the colony before it gets out of control.
Our exterminators can quickly and safely solve your ant or insect problem.
We are fully guaranteed and want you to be satisfied with the work we do for you.
We have removed countless infestations, throughout the years; let us do that for you. Give us a call today!
Bed Bugs in Mulberry? We're Here to Help!
Bedbugs, tiny brown insects that feed off human and animal blood and can enter your home undetected, are growing in number in the United States. They can be a real nuisance once there, but don't worry! You're not alone, and there are steps you can take to fight back.
Get rid of bed bugs fast with Total Pest Solutions. We use safe, effective methods to make your family's home comfortable again. Call us today to learn more about our services and how we can help you get rid of bed bugs!
As a friendly reminder, we don't think you brought bed bugs into your home by mishandling your property, and it isn't a sign of poor home hygiene for them to appear.
Bed bugs are real nuisances for everyone, and they carry no diseases, but they can be very irritating and frustrating.
Our bed bug removal experts provide fast, safe, and effective service to eliminate your problem.
Termites in Mulberry? We Can Help
As a full-service pest control company, Total Pest Solutions' technicians use safe and humane treatment methods to eradicate your burrowing invaders.
Our local professionals use proven methods to keep your home free of pests and other unwanted intruders. When you entrust us with the job, we guarantee that your home will be free of bugs and other pests.
Total Pest Solutions is a leading pest control service provider, offering professional pest control services to homes and businesses throughout Mulberry and the surrounding areas. Our goal is to help you avoid costly damage to your home by eradicating destructive pests before they infest it.
We take care of:
Subterranean Termites
Drywood Termites
And More.
Rodent Control for Mulberry, FL Residents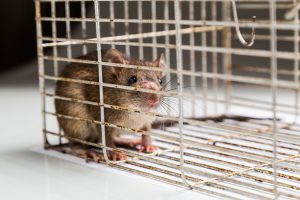 You've tried everything to get rid of the rodents in your home. You don't want toxic chemicals around your family, but you also need your home rodent-free. Worry no more. Now you can have a pest-free home with our environmentally friendly and humane pest control products. Our technicians are as friendly as they are effective, so call us today!
Don't let rats take over your home. We've been working with pest control problems in Florida for over a decade. Total Pest Solutions makes it easy to battle pests in your home. We offer a range of service options, and we will help you determine which one is right for you.
Our organization uses humane methods to eliminate rodents.
We offer regular pest inspections, maintenance services, and other solutions to keep pests out of your home or office. Contact us for a free estimate!
We provide fast, effective pest control services to make your home rodent-free.
Mulberry Lawn Care Solutions for Homes and Businesses
If you hate the idea of neighbors knocking on your door to ask about swarms of pests running around your house, then you should definitely give Total Pest Solutions a call. Our dedicated professionals are here to exterminate the pests that might otherwise invade your home.
We want you to enjoy your lawn, so we handle any problems with pests and diseases. We'll also keep your yard healthy, so you can show it off all summer long. Our lawn care packages include weeds, pests, and disease control so your grass will grow thick and green.
We provide a full range of lawn-maintenance services, from crabgrass and weed control to fungus prevention.
Our fertilization and aeration options help keep your property looking beautiful all year long.
We strive to be the best in our industry, and we'll provide you with service that is sure to please!
Our company specializes in an array of affordable services, guaranteeing you'll be satisfied with your experience.
Total Pest Solutions: Your Family Will Love Them!
Set us apart from the competition: At Total Pest Solutions, we never think of ourselves as more important than you, our customer. That's why we treat the pests in your house with the same care and respect that we would our own. We strive to create a pleasant experience for you every time.
We eliminate rodents, bugs, and other pests. If you're having a problem with those annoying critters, we are the company to call. We'll make sure they're gone for good. And while you might think this is just another pest control company, we're so much more than that. We're your neighborhood exterminators…we live in your community like you do, and we're here specifically to protect your family's home or business. Call today!
At Total Pest Solutions, We Aim to Be the Best Pest-Control Company in the Area.
We know you have better things to do than spend time swatting bugs, cleaning messy cobwebs out of your bedroom, or suffering from allergies caused by ugly spider webs. For that reason, we spray your home twice a year to rid it of everything that can make your family sick, including fleas and ticks.
We'll use odorless products to clean your home's interior and inspect your attic to ensure it's safe and up to code. We'll treat your house's exterior quarterly with a granular and liquid product, and return at no charge if your problem isn't solved.
Call Total Pest Solutions for expert pest control in the Mulberry area. Our professional technicians will keep pests like mice and roaches at bay, protecting your home or business and serving all of Lake Alfred and Mulberry.
Local Reviews
for Mulberry, FL
Total Pest Solutions
Rated
5.0
out of 5 stars based on
1
customer reviews
---
Great service
Jeff

-

Mulberry

,

FL

33860



Review of
Total Pest Solutions
👍
---
Michael B.
Termite Protection/Pest Control
Near

Festival Pointe Blvd,

Mulberry

,

FL

33860
Will W.
Bimonthly pest control
Near

Canterwood Dr,

Mulberry

,

FL

33860
Ricardo S.
Lawn tech
Near

NE 1st St,

Mulberry

,

FL

33860
Ricardo S.
Lwan tech
Near

Lake Huron Dr,

Mulberry

,

FL

33860
Ricardo S.
Lawn tech
Near

Blackwater Oaks Dr,

Mulberry

,

FL

33860
Ricardo S.
Lawn tech
Near

Sapphire Ln,

Mulberry

,

FL

33860
Randall D.
Fertilization of lawn
Near

Harbour Wy,

Mulberry

,

FL

33860
Anthony M.
Pest Control with Anthony
Near

Canterwood Dr,

Mulberry

,

FL

33860
Anthony M.
Pest Control with Anthony
Near

Canterwood Dr,

Mulberry

,

FL

33860
Highly experienced, ready to serve
The best in the industry, here to help
Total Pest Solutions was started in 2006 by Owner Randall Durden. Randall has a passion for the pest control industry and a desire to exceed the expectations of his customers.
Licensed, bonded, and insured
Ongoing staff education to better serve you
Articles from the pest control industry
Latest news and articles from Total Pest Solutions
"Outstanding Work"
"I want everyone to know of the GREAT SERVICE and QUALITY of Total Pest Solutions. I have dealt with Randall since he first started & I am extremely satisfied. This company is the first that ever kept my home bug free and the ultimate company for not only satisfaction but also honesty."